Hi ihr Lieben!
ich komme z.Z. leider nicht sooo zum bloggen, wie ich es gerne würde. Ich hoffe ich vernachlässige euch nicht zu sehr ;)
heute möchte ich euch eine Zusammenstellung meiner bisher geswatchten blauen/türkisen Nagellacke zeigen. Ich denke, dass sind sie alle... kann mich aber auch irren. Zumindest bekommt man eine kleine Übersicht ;)
z.Z. liebe ich ja blaue / türkise Farben auf den Nägeln! Als ich die Bilder zusammengestellt hab und sie dann mal betracht habe, konnte ich mich nicht wirklich für einen entscheiden! Ich find sie alle toll!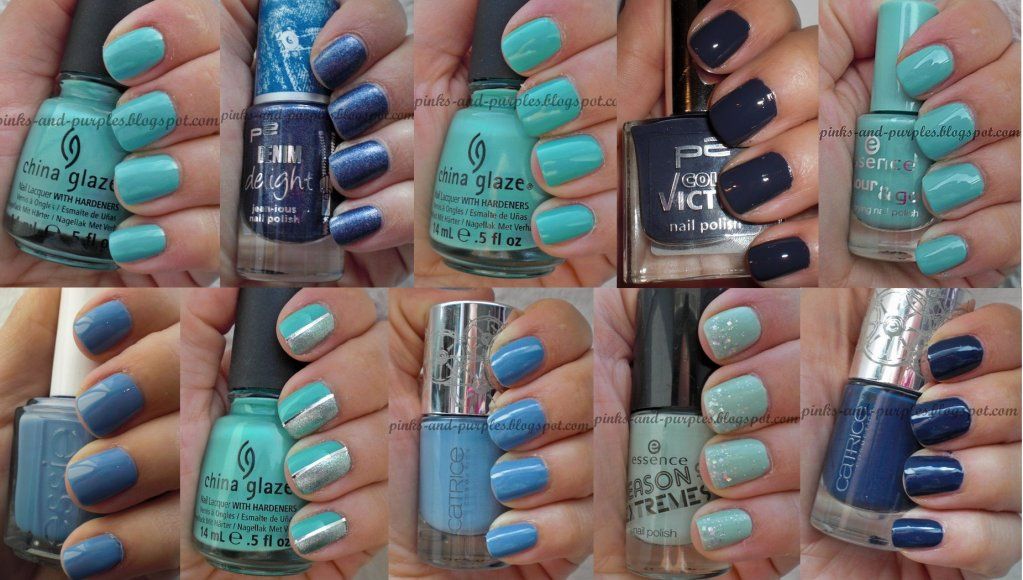 oberer Reihe vlnr.: China Glaze "For Audrey", P2 Denim Delight LE "Indigo Denim", China Glaze Electropop LE "Aquadelic", P2 Color Victim "Night Out", Essence Colour & Go "You Belong to Me"
untere Reihe vlnr.: Essie "Lapis of Luxury", China Glaze "Aquadelic" + L.A. Girl "Metallic Green", Catrice Cruise Couture LE "Feel the Yacht Beat", Essence Season of Extremes LE "Did Someone Say Nude?" + Essence Topper, Catrice Cruise Couture LE "Nautica"
Was sagt ihr? YAY or NAY?